2020: UK BAME Culture
Winner
FIFA21 – Midnight Ramadan League
EA Sports
adam&eveDDB
main
Only 0.25% of the UK's 4,000 professional footballers are British Asians.
The TV ad, created in partnership with adam&eveDDB, features Premier League star and newly signed EA SPORTS FIFA Ambassador, Hamza Choudhury, championing the game-changing impact of role models on future generations.
Research showed that only 0.25% of the UK's 4,000 professional footballers were British Asians. FIFA's winning campaign highlighted the lack of British Asian representation in professional football and celebrates the grassroots football team: the Midnight Ramadan League.
The TV ad campaign from Channel 4's £1m Diversity in Advertising Award winner, EA SPORTS, launched on the 23rd April 2021 during smash-hit show Gogglebox.
The leading games publisher's campaign for FIFA 21 explored the Midnight Ramadan League; a grassroots football team set-up to help those who struggle to play during their Ramadan fast, with matches kicking-off after Iftar and before Suhoor.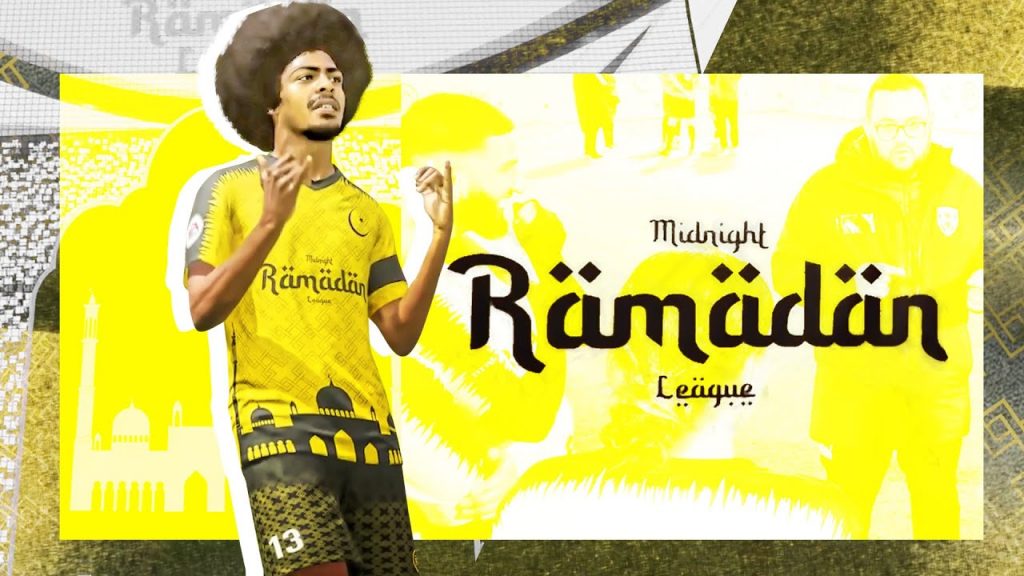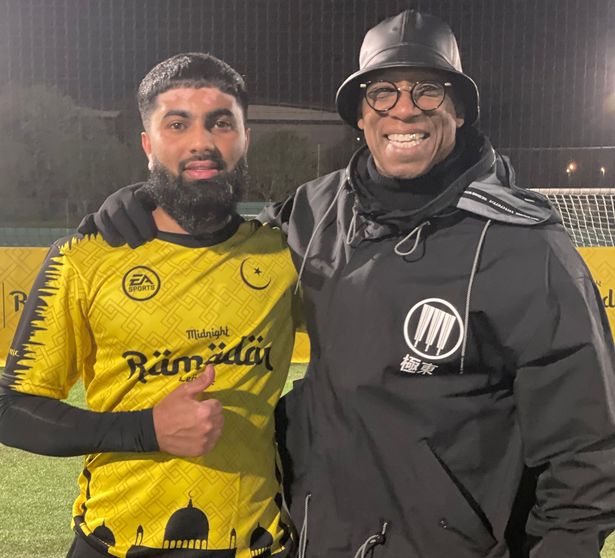 The story of the ad
Directed by Bassam Tariq and produced by Pulse Films, the advert tells the story of Qaiser, a British Asian teenager and role model to his younger sister, Aaminah. After breaking his fast, we follow Qaiser as he leaves the family home late at night before arriving at the Midnight Ramadan League pitch. Following a robust tackle that knocks Qaiser to the floor, we see Leicester City midfielder and his role model, Hamza Choudhury, lift him up off the pitch before taking the ball and scoring a goal. The advert concludes with Qaiser arriving back home, exhilarated by the game and explaining the night to his excited younger sister.
"Though the film has countless men running around the screen, it's important to note that this spot was built from the ground up by Black and Brown women leading the charge – both from EA SPORTS and adam&eveDDB. It was an honour to work with them and have these strong women as my guiding light. Never in my wildest dreams did I think I would ever direct such an unapologetically Muslim commercial with my fellow sisters and brothers in faith. It wasn't enough that we worked closely with the Midnight Ramadan League co-founder Obayed Hussain, but we prayed, broke bread and drank buttloads of chai together. I'm honoured to have worked on such a pivotal commercial not only for the Birmingham folks but also for myself as I continue to broaden my own experience of what it means to be Muslim and Asian."

Bassam Tariq, Director
The campaign ran across 4Sales' entire portfolio of channels as well as All 4, utilising the competition's grand prize of £1m of commercial airtime funding. It taps into research that shows role models are a powerful force for driving positive change in the game by inspiring the next generation, encouraging parental support as well as tackling misconceptions and prejudice. In 2020, a survey conducted by the Football Supporters' Association and Beyond Entertainment found that 86% of football fans felt that more role models would increase the numbers of British Asian footballers.
Representation of British Asians in professional football has been found to be considerably lacking and disproportionate to the wider population. Research from 2020 showed that of the UK's 4,000 professional footballers, just 10 were British Asian (0.25%). This is despite British Asians making up 9.7% of the population who play football in the UK recreationally.
"Growing up, football was always my first love. From playing with my friends in the street after school, to heading to the pitch at the weekends, it was always my dream to become a football player. I'm proud of my Asian heritage and without it, I wouldn't be the person or footballer that I am today, so it was an honour to partner with EA SPORTS to tell the inspirational story of the Midnight Ramadan League – a team I would have loved to play for! I hope that, together, we can help inspire future generations to follow their dreams."

Hamza Choudhury, EA SPORTS FIFA Ambassador
The standout campaign was created in partnership with adam&eveDDB in response to Channel 4's invitation to the ad industry to pitch campaigns focussed on the authentic representation of UK Black, Asian and Minority Ethnic Groups cultures within TV advertising. This was found to be universally lacking in new research commissioned by 4Sales in respect of all Black, Asian and Minority Ethnic Groups communities, their backgrounds, lives and cultures.
"The Diversity in Advertising Award continues to highlight the importance of reflecting the cultural diversity of the whole of the UK in TV advertising. Evidence on screen points to positive progress being made which is really heartening but we're not there yet and so we look forward to launching EA SPORTS' impactful new campaign – sharing an important and authentic story with Channel 4 viewers."

Veriça Djurdjevic, Chief Revenue Officer – Channel 4
The winning TV activity is part of the wider 'Inspire The Next Generation' EA SPORTS campaign, which aims to start fixing the cycle that has been holding back British Asian football talent for generations.
"Football is the world's game and has immense power to unite family, friends and fans. At EA SPORTS we strive to grow the love of football through the stories we tell, so were delighted to work with Hamza to celebrate the Midnight Ramadan League. Hopefully we can inspire future generations to get out on to the pitch and play."

David Jackson, VP Brand, EA SPORTS FIFA
To further support the campaign, EA SPORTS has unveiled a number of initiatives including a comic book written by Hamza, titled 'Hamza: My Story'. The book documents his upbringing as a British Asian and his journey to make it as a professional footballer. It will be distributed to Premier League Primary Stars and Show Racism the Red Card linked schools to help inspire the next generation to follow their dreams.
EA SPORTS has also released a number of bespoke FIFA 21 Midnight Ramadan League inspired in-game assets. These include an exclusive Midnight Ramadan League kit and stadium dressing, featuring a stylised centre circle flag and a custom tifo. 
"We chose intentionally to work with people who have a lived experienced and nuanced understanding of the culture and community we are celebrating. From the director, Bassam Tariq to the music composer Ben Khan. It's a real testament to the power of having different voices and perspectives in the industry, so we are able to tell these stories the way they deserve to be told." 

Selma Ahmed, Senior Creative at adam&eveDDB