Vanish – Me, My Autism And I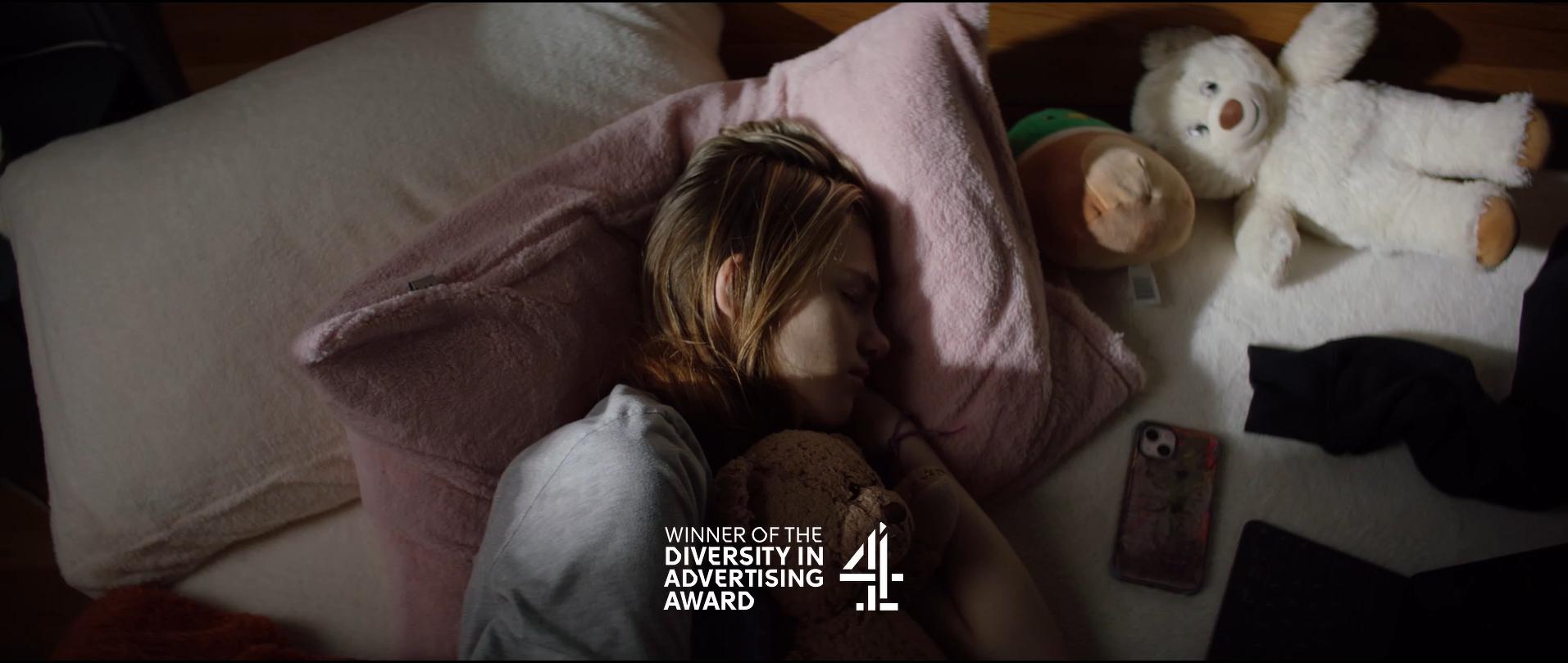 75% of autistic people say keeping the look, smell and feel of clothes the same is important
Created by Havas London with support from Ambitious about Autism, the wide-ranging campaign launches with a film from Oscar-winning director Tom Hooper and aims to spark a conversation around autism in girls
Vanish, the garment care brand committed to helping clothes live longer lives, today unveils its Channel 4 Diversity in Advertising Award-winning campaign, Me, My Autism and I. Backed by £1 million worth of commercial advertising airtime across the whole Channel 4 network, it aims to nurture a conversation to broaden public understanding of autism – particularly in girls, who are three times less likely to receive a diagnosis than boys(1). As a brand, Vanish is committed to helping clothes last longer – and for most autistic people, familiar and consistent clothing can help with sensory regulation and provide a source of comfort..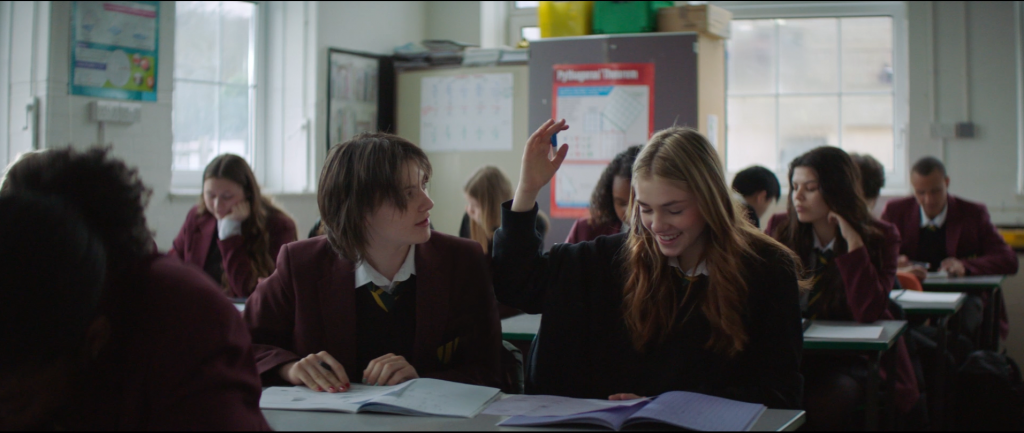 The story of the campaign
The new Vanish ad, created by Havas London with support from charity Ambitious about Autism, premieres tonight (Friday 31 March) during Gogglebox on Channel 4 – with an evocative docudrama film, produced by SMUGGLER London and shot by Oscar-winning director Tom Hooper, which tells the story of one autistic girl and the visceral importance of her hoodie.
The brief for this year's Diversity In Advertising Award, which offers advertisers and agencies the opportunity to win £1 million worth of commercial airtime on Channel 4, encouraged brands to tackle the on-going lack of authentic portrayal and representation of visible or non-visible disabilities. It marked the first time Channel 4 revisited a theme, having first tasked brands with supercharging their efforts to improve disabled representation in 2016's award.
New Channel 4 insight revealed that only 4% of TV adverts in the UK feature disabled people, compared to 22% of the UK population who are disabled. Vanish's winning campaign shines a light on the staggering gender gap in autism diagnoses to celebrate and support autistic girls, breaking down myths to help girls be seen as part of a broader public understanding of autism.
Launching during World Autism Acceptance Week, and ahead of World Autism Awareness Day on Sunday 2 April, the wide-ranging campaign also includes a £100k social content series produced by Channel 4's digital content team 4Studio, an exhibition on London's South Bank, a social campaign and online hub telling other autistic girls' stories, a research and talent-backed PR activation, and direct financial support to Ambitious about Autism, as well as a number of disability and neurodiversity commitments from Vanish owner Reckitt.
Autistic girls are three times less likely to receive a diagnosis than boys(1), while new research from Vanish and Ambitious about Autism shows diagnosis for a quarter of girls takes two years or longer(2).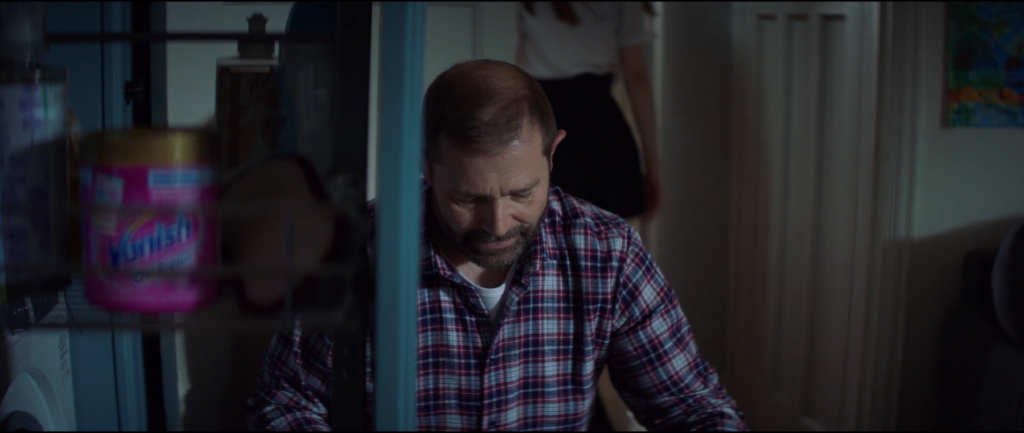 This research further reveals that 92% of autistic people are affected by sensory sensitivity, 73% use clothes to help regulate their senses, and 75% say keeping the look, smell and feel of clothes the same is important. Wearing familiar clothing directly affects the mood of 81% of autistic people, and an attachment to clothing was a factor that led over a third (34%) of autistic people to think they might be autistic. Strikingly, 98% of the autistic community think their lives would improve if the public had a better understanding of autism.
The film, shot by Hooper (The King's Speech, The Danish Girl) through SMUGGLER, follows a day in the life of 15-year-old autistic girl Ash – cast alongside her real family and best friends – and her elemental relationship with her favourite hoodie, which was central to the bespoke script. An authentic and evocative portrayal of living with autism – reflecting the fact the condition can be challenging but also empowering – it doesn't shy away from depicting autistic traits such as stimming and shutdowns, while simultaneously showcasing Ash's warmth, talent, friendship and humour.
Supporting the campaign through PR is model and author, Christine McGuinness,who unveils her own must-have clothing item – a grey hoodie. Through media interviews and social media support, Christine is raising awareness by sharing her own story while encouraging other autistic people to share their own. The campaign also sees influencers ADHD Love and Ellie Midds create compelling social content showcasing their own journey with autism, and why clothing lasting longer is so important to them.
A free exhibition, Me, My Autism & I, is running at London's gallery@oxo from Wednesday 27 March – Sunday 2 April and showcases the intimate and powerful stories of 12 young autistic girls and their must-have clothing items that help make their world more comfortable. The multi-sensory exhibition aims to educate and normalise living with and being around people with autism – while encouraging others to also share their stories on living with autism.
Vanish, part of the Reckitt group, has also begun working with charity partners Ambitious about Autism and Neurodiversity in Business to build support for its neurodiverse colleagues and those that care for people with neurodiverse conditions. A new toolkit not only aims to educate on neurodiversity, but provides people with practical tools to support and feel supported in the workplace, while Reckitt has provided neurodiversity training to its employees and now offers employee volunteer days with Ambitious about Autism to continue to build an ongoing relationship.
As part of the campaign and its partnership with Ambitious about Autism, Vanish is donating 25p from every pack of Vanish Gold Range sold in UK Asda* stores between 29 March and 18 April to help the charity to help create a world where autistic girls and young people are heard, included and supported.
Cigdem Kurtulus, Chief Marketing and Digital Officer at Reckitt, says: "Our campaign aims to broaden public understanding, challenge assumptions and inspire an ongoing conversation to help autistic girls, women and all autistic people get the support they need to fulfil their potential. Making clothes last longer matters for us all, but for some it really matters. Clothes aren't just an item, they're a lifeline for many people's everyday lives, helping them feel comfortable and safe. It's our ongoing mission to ensure clothes stay true to new for longer, extending the garments' life after washing."

Elliot Harris, Reckitt Global Executive Creative Director & Creative Partner at Havas London, says: "Working closely with teams across Reckitt and Ambitious about Autism, we identified a universal truth among the autistic community: that clothes can be a lifeline; a source of comfort to help navigate a world not built for them. For Vanish, this represents a clear, credible role for the product and a natural synergy with its purpose: keeping these clothes the same, wash after wash, really matters.

"We set out to shatter the misconception that autism primarily impacts boys – balancing positive portrayals of autistic girls' talents with honest, authentic insights into their struggles. This campaign, which includes a commitment by Reckitt to becoming more inclusive in their own approach to neurodiversity, platforms autistic female voices across every touchpoint, will broaden public understanding and, ultimately, help an underrepresented community feel seen, heard and supported."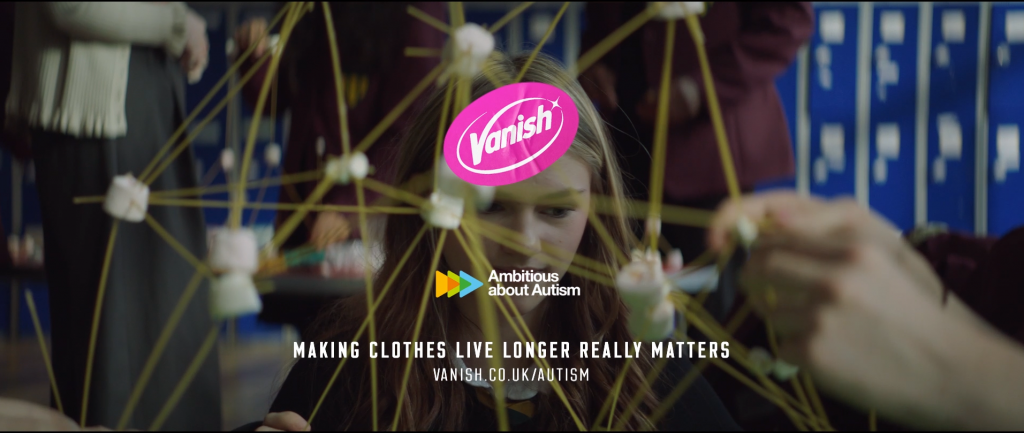 Verica Djurdjevic, Chief Revenue Officer at Channel 4, says: "Channel 4's Diversity in Advertising Award is not only a prestigious accolade in the advertising world, it also plays an important role in helping us to achieve our ambition to improve authentic representation, diversity and inclusion in British TV advertising. Vanish and Havas London's powerful film does just that in such an honest and moving way, and we're incredibly proud to host this important campaign on Channel 4."

Jolanta Lasota, Chief Executive of Ambitious about Autism, says: "This high-profile campaign, backed by one of the UK's most influential broadcasters and a household brand genuinely invested in the cause, challenges harmful misconceptions and outdated stereotypes to offer a powerful, positive and authentic representation of autistic girls and their lived experiences. Girls remain three times less likely to be diagnosed with autism than boys, so this campaign, across all its various touchpoints, will be invaluable in increasing public understanding of autistic girls, who are so often overlooked by society."

Tom Hooper, Director, adds: "It was so important for me to cast an autistic girl at the centre of this film, and ideally a real family. I was astonished by Ash and her family. Ash is an extraordinary actress, a unique talent who commands the camera in every frame. Going through the rushes in the edit she was incapable of being false or untruthful. The fact that she's never acted before, and never been in front of a camera (apart from a school play!) is mind blowing.

"As a culture we've been going on an important journey about representation and identity. Ash's brilliance shows the talent that you can unleash by allowing people to tell their own story.

"The film was truly a co-production with Ash and the family – I wanted it to be their voice. Everything in the film is based on Ash and the family's experience of living with autism. The script was completely rewritten to reflect their lived experience, and we used improvisation on set throughout so that I could capture their voices. Ash's mum has a background in stage acting, but Ash's dad and her sister Lily were also acting here for the first time. Even Ash's two friends in the school scenes were played by her actual best friends – also non-actors!

"The theme of acceptance is so important – being highlighted now in World Autism Acceptance Week. Acceptance as a theme has always fascinated me as a filmmaker – from the theme of acceptance and forgiveness in my first film Red Dust to the acceptance of stammering and the acceptance of help in The King's Speech to the themes of acceptance I explored through the trans pioneer Lily Elbe in The Danish Girl.

"Ash was only diagnosed 18 months ago – the diagnosis took three years. Changing the system so that autism in girls can be understood and accepted is so important. Girls are underrepresented in the autism narrative. I hope this film in a small way helps to start to readdress that, by giving Ash and her family their voice."
Sources:
(1) Loomes, R., Hull, L., & Mandy, W. P. L. (2017). What Is the Male-to-Female Ratio in Autism Spectrum Disorder? A Systematic Review and Meta-Analysis. Journal of the American Academy of Child & Adolescent Psychiatry, 56(6), 466–474., link here
(2) Source: Ambitious about Autism & Vanish, 2023, sample size of 517 autistic girls, boys, non-binary people and their network
*25p from every pack of Vanish Gold Range sold in Asda stores in UK (ex. NI) & on Asda.com from 29.03.23 to 18.04.23 will be donated to Ambitious About Autism (registered charity no. 1063184) ) Visit. vanish.co.uk for full terms.